Hej!
Uppdatering av Destination Operating Panel har blivit gjord och ni kan se lite ändringar i displayen när ni kallar på hissen.
Displayen närmast hiss A har en annan version, prova gärna den och ge feedback till servicepoint.view@choice.se
Syd – hiss A och C.
Norr – hiss D och F.
An update of the Destination Operating Panel has been made and you can see some changes in the display when you call the elevator.
The display closest to elevator A has a different version, feel free to try it and give feedback to servicepoint.view@choice.se
South – elevator A and C.
North – elevator D and F.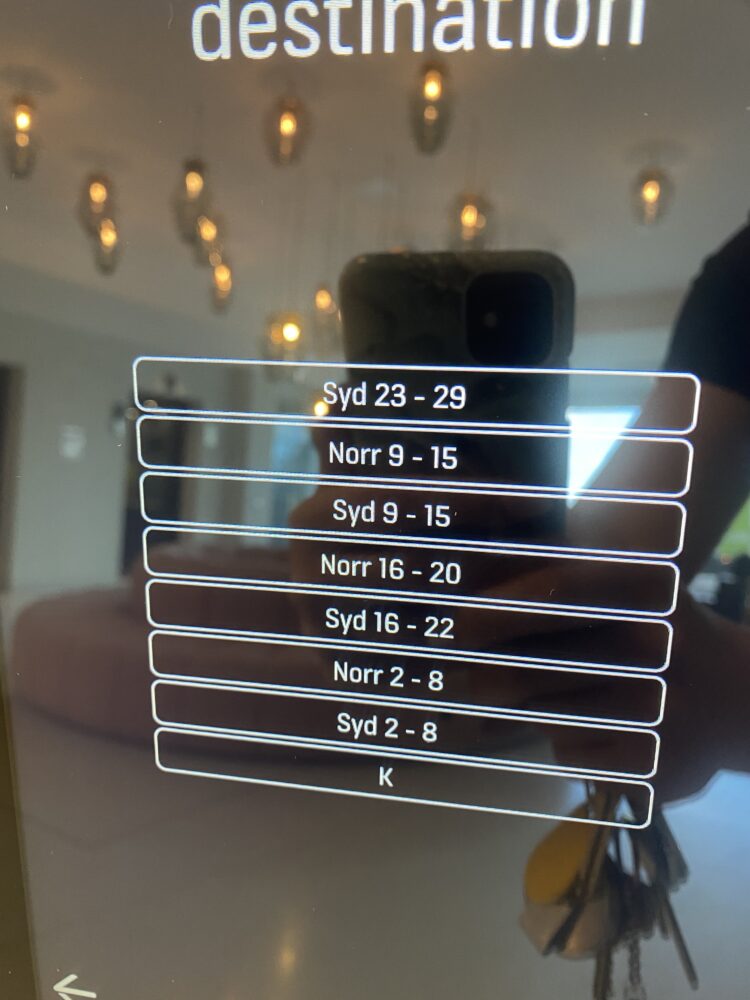 Bästa hälsningar/ Best Regards
Dijana Jovcic – Guest Relations Coordinator  / The Point